Contents
Top 5 Best 275/55R20 All-Terrain
Top 5 Best 275/55R20 Highway
Top 5 Best 275/55R20 Cross Over/SUV All Season
Top 5 Cheap 275/55R20 Recommended Tires
The rankings are based on reviews of the best US ecommerce tires stores.
Top 5 Best 275/55R20 All-Terrain
All terrain tires are designed to be capable both on and off road with much more off-road toughness than highways tires.
Top #1 All Terrain: Falken Wildpeak A/T3W – 275/55R20
These Japanese tires they have recently updated its Wildpeak A/T3 to a new design with a new silica compound to improve its all-round performance. The WILDPEAK A/T3W is engineered for adventure, any time and in any weather.
Some of features of 275 55 r20 tires all terrain new design are what they call 3d sipes whick lock the tread blocks together for a better handling, better grip in the wet better performance all around.
You will see on A/T3W it has the raised edges on the sidewall to protect against stone damage and heavy duty construction to protect against punches. 275 55r20 Falken are super aggressive sidewall and heat diffusion technology which helps to improve stability to control when under heavy loads.
Its best performance is particularly in snow and ice, today they are considered one of the best winter AT tires in the world.
Top #2 All Terrain: BFGoodrich All-Terrain T/A KO2 – 275/55R20
This tire has legendary reputation in the off-road community. BFG practically invented the first radial off-road or all-terrain tire over 40 years ago.
The 275 55 R20 Bfgoodrich KO2 is the next generation or brother of the original KO tire, which alone, was a rock star in the category.
So to make this tire tougher overall, BFG just basically fortified some of the big weak spots, more specifically the sidewalls and shoulder area, which is where over 80% all terrains tire failures occur.
To do so, they beefed up that shoulder area using that is called their CoreGuard technology, making this tire 15% to 20% stronger than the original KO tire, helping to prevent punctures and thinks like that.
In the 275 55 r20 BFGoodrich they are always some kind of expected noise when dealing with a tire aggressive tread design like this, however most customer experienced say that these tires are very quiet while on the road.
Top #3 All Terrain: Continental TerrainContact A/T – 275/55 R20
The 275 55/r20 Continental TerrainContact A/T it met all the criteria needed for this category tires like quiet fuel efficient and highway friendly all-terrain tire that that was tough enough for heavy duty towing and some light winter driving.
Continental TerrainContact A/T provides a quiet comfortable ride on pavement while also have the ability to conquer dirt and gravel off-road.
This 275 55 r20 at tires for SUVs crossover and light trucks it strikes de perfect balance between on-road comfort and off-road performance. For most of people this fits perfectly with normal weekly commute and occasional inclement weather or off-road adventure.
Top #4 All Terrain: Michelin LTX A/T2 – 275/55 R20
The 275 55 R20 Michelin LTX A/T2 light truck tire provides a great balance of off-road toughness and on-road comfort. This all-terrain, all-season tire provides powerful off-road grip through an aggressive tread pattern and a durable compound that resists chips and tears. But dont be fooled. This tire also offers great on-road benefits.
The Michelin 275 55 R20 at tires it provides dependable all-season traction, as it uses circumferential grooves that evacuate water from the tread to boost wet grip. It also uses Michelin Comfort Control Technology to reduce road noise and vibrations, and delivers long tread life through MaxTouch Construction which helps to evenly distribute road forces. Choose the Michelin LTX A/T2 truck tire for this on or off-road versatility.
Top #5 All Terrain: Firestone Destination A/T – 275/55 R20
The 275/55r20 Firestone Destination A/T is the all-terrain tire built for pickup truck, jeep and SUV drivers who want to go wherever the road leads them.
The main features of these tires are beautiful lugs with open shoulders, is quiet tire, double sidewalls, one is with black letter and the other with whites letters; great iconic Firestone logo, Bridgestone japan technology and great price.
As the saying goes, it's all about the journey, not the destination. But in this case, we're arguing the contrary. And once you hear aboutthe Destination All Terrain Tires from Firestone, you'll understand why.
Expert handling, superior grip, and an unbeatable price are just a few of this tires' amazing features. With the Firestone Destination A/T, you're not forced to pick just one performance attribute because these tires don't compromise one feature over another. These are hands down Firestone's most balanced and complete solution for on and off-road driving.
If you want to see other USA rankings favorite tires, we wrote an article with the best 225/65 R17 all terrain tires!
Top 5 Best 275/55R20 Highway All-Season
Top #1 Highway: Michelin Defender LTX M/S – 275/55 R20
The 275/55 R20 Michelin LTX M/S2 is designed to be used in light trucks and SUVs and providing safety and efficient driving while also being quiet enough to not bother the passengers in all sort of surface.
This 275 55r20 michelin tire model deliver suitable traction and grip throughout the year while also improving fuel efficiency, however it's designed for mainly street use is will no decrease your confidence levels in off-road conditions.
On the asphalt the Michelin Tires 275 55r20 Defender LTX M/S is delightfully quiet and really stable providing an outstanding riding quality while is not the perfect winter tire. This is one of the best tires for heavier vehicles for the highway.
Top #2 Highway: Kumho Crugen HT51 – 275/55 R20
A luxury tire design for the ever evolving crossover and SUV Market. This 275 55r20 All Terrain provides a serene and grand experience while providing safety in all weather conditions.
Crugen HT51 is a quiet comfort tire and super handling in all season conditions. They have long tread life and excellent all-season traction. Tread design symmetric.
Top #3 Highway: Sumitomo Encounter HT – 275/55R20
The Sumitomo Encounter HT the light truck high performance tire specifically designed to exceed the expectation of today's drivers it's the smart no compromises choice that ends your search for the one highway tire that can do it all.
The Encounter HT features the very latest in Sumitomo performance technology combining superior dry surface grip with confident wet traction and responsiveness so you are always in control.
Tire main features:
– Optimized serrated micro-spining.
– Variable with shoulder block design.
– Non-directional, five-rib tread design.
– Wide Circumferential tread channel.
Top #4 Highway: Pirelli Scorpion STR – 275/55R20
The Pirelli Scorpion STR all-season tire provides strong highway performance. Using an all-season tread design and a compound made from silica and natural rubber, this tire provides great grip on dry and wet roads. For your comfort, it features a continuous center rib that reduces road noise, improves ride quality, and promotes uniform treadwear.
The tire balances these great on-road benefits with some off-road traction, using inclined tread blocks and intensive siping to improve grip and handling on varied terrain. Overall, the Pirelli Scorpion STR tire is a great choice for trucks and SUVs that cruise city streets and highways.
Top #5 Highway: Firestone Destination LE 2 – 275/55R20
The Destination LE2 offers superior traction on both dry and wet roads giving you a quiet ride and all season traction.
This tire have four channel tread design which is one of your best treads for all season traction and also quiet. What makes this tire unique is the S channel tread what that means does is get better bite an mud and snow traction but also evacuated the water which prevents hrydroplaning.
The shoulder blocks if for dry traction which gives better quietness and also tread wear. This tire when you go through a turn it allows the sidewalls to bite which actually gives better tractions on steering response and turning.
Top 5 Best 275/55R20 Cross Over/SUV All Season
Top #1 Cross Over/SUV: Cooper Discoverer SRX – 275/55R20
The 275 55r20 lt tires Cooper Discoverer SRX is an all-season tire for SUVs and crossover. It's good for driving in most weather including light snow. Is built for with an optimized five-rib tread pattern for even load distribution, long life, and strong handling.
StabilEdge technology promotes precise steering and enhanced road feel. Traction grooves assist with wet grip, while winter edge increase snow traction. These tires are is a versatile all-terrain touring tire for SUVs and crossovers and they come in a whole bunch of different sizes.
Top #2 Cross Over/SUV: Bridgestone Dueler H/L Alenza – 275/55 R20
Developed for the SUV, crossover, or light truck enthusiast, the 275/55r20 Bridgestone tyres Dueler H/T blends a classic look with long-lasting quiet performance. These tires were designed for enhanced fuel efficiency and year-round traction, even in light snow.
Stabilized sidewalls created better handling and tread was designed to be quiet, while ensuring maximum traction in poor water. This tire is one of Bridgestone's most popular premium SUV and crossover tires.
Top #3 Cross Over/SUV: Continental CrossContact LX20  – 275/55 R20
The Continental 275 55r20 is an all season tire for trucks and SUVs . It's good for driving in most weather, including light snow. This tire features EcoPlus construction that improves tire life and wet breaking and also easier on the environment. The treat pattern enhances steering response and delivers a smooth and quiet ride.
The new CrossContact LX20 features smooth response technology for reduce noise and improved handling while EcoPlus technology working traction groups provides balance of fuel efficiency extended tread life and exceptional grip even in rain and light snow.
Top #4 Cross Over/SUV: Pirelli Scorpion Verde – 275/55 R20
The Pirelli Scorpion Verde is a premium class summer tire designed for SUV cars. Manufacturing this model involves moderns components which make if safe in ecological.
One of the biggest advantages of Pirelli tire is the high grip on wet surface. Moreover it helped to minimize fuel consumption and provides high durability. Applied a symmetrical tread pattern allows to get stunning results in key performance indicators. Pirelli Scorpion Verde offers precise handling durability and driving comfort.
Top #5 Cross Over/SUV: Cooper Evolution H/T – 275/55 R20
The Cooper Evolution HT is an all-season highway tire for Light Trucks and SUVs. The unique tread design provides a smooth quiet ride excellent handling and long-lasting tread.
The stable edge controls the movement of the tread ribs and provides responsive handling and dry conditions. White water channels evacuate quickly and 3D cycling on the tread increases handling and wet and light snow conditions.
The Cooper Evolution H/T has the mud and snow winter tire aiding which means it's approved for light winter driving conditions. This tire is an excellent choice in an SUVs or light trucks tire.
Top 5 Cheap 275/55R20 Recommended Tires
Top #1 Best Price: Ironman – All Country A/T
Top #2 Best Price: Uniroyal Tiger Paw Touring A/S
Top #3 Best Price: Dunlop SP Sport 5000 M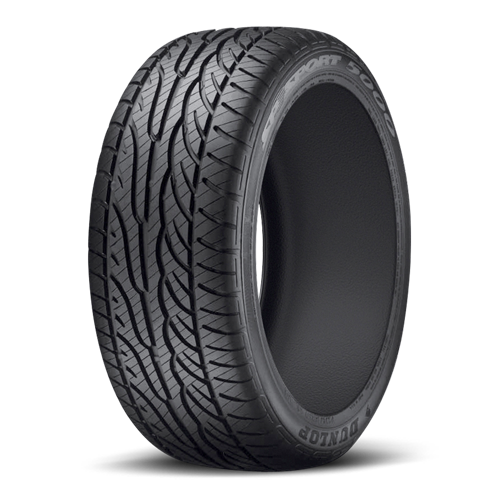 Top #4 Best Price: Kumho Crugen HT51
Top #5 Best Price: Goodyear Eagle LS-2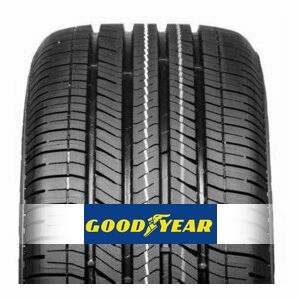 Go to HomePage Ask Zebra Tires
Design by www.zebratires.co.nz